Video Marketing Software of 2015!

Update 30th June 2015.
Massive Software update for VCP Introducing
The Video Curation Video Hosting Network!
and More!

Read About this Update below.
(Will Blow you away)


Very happy to announce a new Awesome

Software Updates.

30th August 2013.

1. Video Curation Self Hosted Video Network. (Aged High PR Domains only)
2. Choose your Thumbnails in Google results.
3. Updated PDF.
4. More Sites = Now Posting to YouTube, DailyMotion, Vimeo, Veoh, PhotoBucket Plus VCN.
(This means your accounts for all these above can compete with each other on the
First page of Google, completely dominating the entire page.)

1. VCN = Video Curation Pro Video Network.
In this update, we've added 6 Aged High Pr Self Hosted
Video sites, which I had developed and of course own. Every week we will be increasing the size of this network

These sites rank very well already, though will only get
stronger over time as we provide more links to them. To
start with each of these domains is hooked up with Ifttt.
and all content sent to them is distributed across tons of
web 2 and social properties. Giving each of the videos hosted
on it more exposure and link love.

2. Here's where it gets MASSIVE.
Since I own and control these sites, we also control
and OWN The THUMBNAILS that get presented in the Google
Organic Search Results.
check this image to see some examples of thumbnails
you can have listed beside your google entries.

This is going to drive the Click Through rate in Google
to your listing through the Roof!.

3. We've updated the PDF.
Awesome Anchor Text in your PDFs.

Now it displays your Video URL's for.
YouTube
DailyMotion
The Sites in VCN currently = 3. more to come.

All listings have
a) direct URL using URL as Anchor Text.
b) Title of your video used as anchor text with link to video.
c) Keyword Phrase used in [keyword] as anchor text to video link.

So these PDF's are now perfect for uploading to PDF or
Document hosting sites to provide even more powerful link
love to all your videos!

4. This is just the beginning of new sites being added to VCP

Next update we are adding VIME0 Pr0 to the mix. This is perfect
as its business video hosting, and it Ranks extremely well
in Google. And VCP doesn't break any of their PRO rules.
Basically when you get a PRO account you are buying hosting.
As long as its not @dult content you are not breaking any
rules.

We will be adding more aged High PR domains to VCN, this
is done server side, so you will not know till you see them
appear in the results PDF.

About VCN.
if you are doing say a batch of 10 videos, all 10 upload to
YouTube, DailyMotion, Vimeo, Veoh, Photobucket, then we send first video to VCN1
next video to VCN2, next video to VCN3 etc.. so we do
not have any duplication on these video hosts.


I don't know about you, though I'm pretty much jumping
out of my skin how far VCP is coming along, and really
this is just the beginning. We have massive ongoing plans
to continue upgrades to VCP, expanding our hosts which of
course naturally helps rank our videos even stronger than
they are already now, which is saying something.

In fact its getting a little too powerful for those who
don't follow our instructions, imagine a young learner
driver going out on a track and driving a Ferrari? With
no experience they may well crash and burn.

Luckily we supply all the instructions needed to safely
drive your new Ferrari without any crashes. A few people
jumped in their new Ferrari and crashed and burned. Didn't
follow the instructions :) One guy complained about loosing
a YouTube account, via my database I saw he setup VCP to
upload 1 thousand 400 videos at once :) This guy flew
way to close to the Sun and got burnt I'm afraid.


Its very exciting times, with a bunch of GREAT People Ive
met via the VCP MasterMind Facebook Group. Video marketers
are extremely cool people.



Test Right now For only $1 for a full 5 Days Trial Period.

"Unlimited" Video Creation Spinning Existing Quality Videos
Upload To "Many" Powerful Video Hosts YouTube, DailyMotion, Vimeo.
- Multi License up to 3 Computers.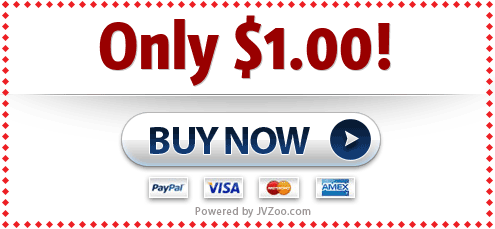 After your trial completes you then get Additional Access to our Incredibly Powerful Self
Hosted Video Network of High PR Authority Sites.


No Fine Print, there are No Refunds, you can quit any time.

---
FAQ (Frequently Asked Questions)
---
Software requirements:
Windows 7 + IE 10
Microsoft .Net 4.5
Is VideoCurationPro compatible with mac?
only if you have some kind of virtual machine. http://mac.appstorm.net/how-to/virtualization/running-windows-on-your-mac-with-virtualbox/
Can I run VideoCurationPro on a VPS? As long as its a windows VPS
Yes, we have lots of people running it on windows servers.



Your Success is Our Business!
Creator / Developer of
http://www.BruteForceSEO.com
Affiliates
| Amazing Conversions as noted with such an Amazing
Video Marketing Software
Product.
Support
| Create Account, if issues registering, use a different browser.